As Indiana's capital and most populous city, it's no surprise that Indianapolis features a lot of hotels. Admittedly, some of them are more interesting than others. Considering a trip to Indy? Check out these hotel hotspots instead of the city's more traditional accommodations.
The Staybridge Suites
If you're a movie-lover, you have to stay at the Staybridge Suites. This hotel has its own theatre room — complete with comfortable chairs and an enormous plasma screen television. You can watch movies from premium cable channels or you can bring your own DVDs.
However, that's not the only reason to pick Staybridge. Each room has standard Internet and Sundowner Receptions offers appetizers and drinks throughout the week. There's a convenience store, laundry facilities, and even an outdoor pavilion. Rooms include all comforts: satellite TV, DVD and CD players, as well as kitchenettes. Rates typically start out at around $157 per night.
Holiday Inn Select Indianapolis North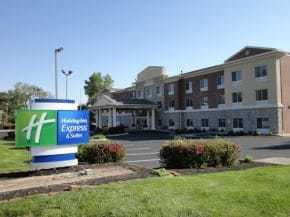 There are many features that make the Holiday Inn a great, economical choice. With rates starting as low as $74 a night, visitors get to enjoy refrigerators, microwaves, and flat screen TVs, plus there's a restaurant right on-site. Guests can relax and have fun in the pool or enjoy a fierce workout at the fitness center.
However, the feature that makes this particular Holiday Inn so interesting is Caribbean Cove. There's an indoor water park on the hotel's grounds, complete with lazy rivers and water slides. It's the perfect way to have water fun even if the weather isn't cooperating.
Crowne Plaza at Historic Union Station
Although a stay at the Crowne Plaza is a little more expensive, at around $231 a night, the experience is worth it. The hotel has all the amenities, such as valet service, satellite TV, Internet, cribs, coffee makers, irons, and ironing boards. There's a business centre, a fitness centre, an indoor pool, and all sorts of packages.
What's so unique about all that? Guests get to enjoy it while staying in an actual Pullman car. Yes, guests can sleep in a train car. There are also suite options, but who would to pass up a Pullman?
The Alexander Art Museum
Although The Alexander is not truly an art museum, it can certainly pass as one. But it first functions as a hotel. When it comes to the rooms, prices start as low as $158 and go up to $269. Wi-Fi access is free, and the suites include full kitchens.
The accommodations promote relaxation via gorgeous views and luxurious amenities. There's a workout center, green space, and even complimentary bikes. The big draw, however, is all the art. There are paintings and exhibits throughout the hotel, but even the fixtures, lights, and furniture are works-of-art.
The Conrad Indianapolis
You'll likely have a hard time booking a stay at the Conrad Indianapolis, if only because reservations are tight and, at around $249 per night, the prices are steep. With spacious, beautifully appointed rooms, high-tech features, fine art, a state-of-the-art fitness center, and the Evan Todd Spa & Salon, however, pampering is a guarantee.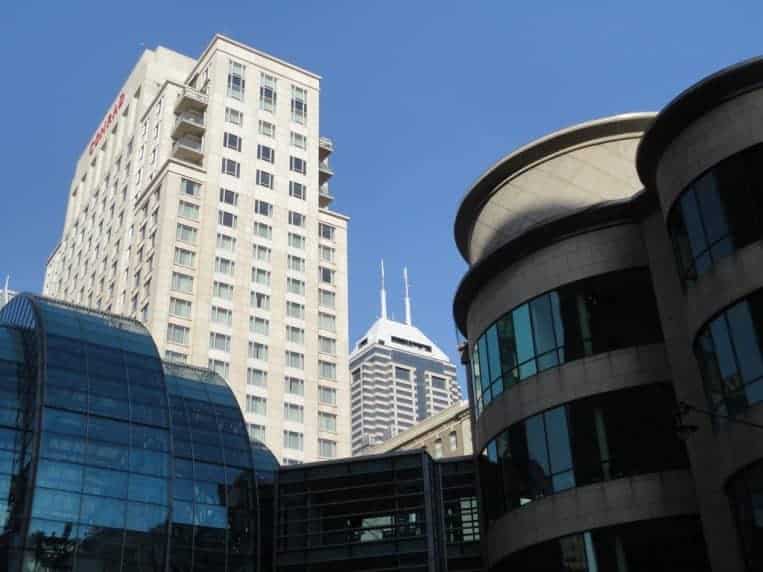 The Conrad also offers sumptuous food from The Capital Grille and Tastings…A Wine Experience; plus, it boasts a relaxing environment that honors guests like royalty — for a price, of course.
It's always an experience to stay somewhere unique. What's the strangest or most one-of-a-kind hotel you've ever experienced?