When you work in an office or a cubicle all day it is easy to forget that there is a great big world out there.  It is even easier to forget that there are areas of the world where there are more wild animals than there are humans.  If you are looking for a way to escape the world of humans and get back to nature than these are five of the best places in the world to see wildlife in their natural habitats.
India
Tigers are magnificent creatures and their population continues to dwindle due to poaching and loss of habitat.  India has more wild tigers than anywhere else in the world and there are 39 tiger sanctuaries that you can visit where you can experience safaris through the jungle in the comfort of a four wheel drive vehicle or on the back of an elephant. Here are the top places to see tigers in India.  Tigers are notoriously shy creatures so you must keep your eyes peeled but you may also see animals like elephants, deer, large snakes, and many different kinds of insects.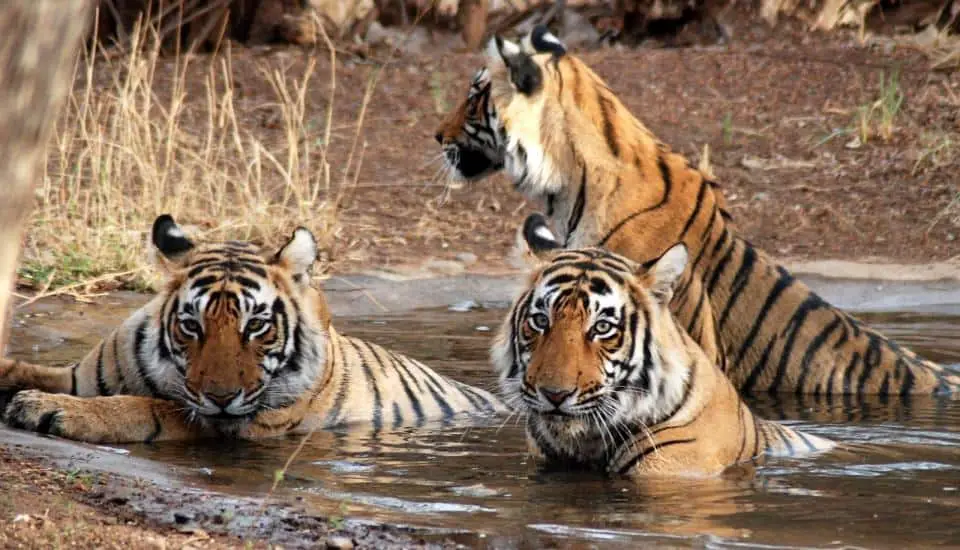 Sri Lanka
Sri Lanka is a great place to experience whale watching and it is also a great place to go on safari.  Mirissa is an area on the south west coast where you can head out on boat excursions to see the giants of the deep.  The southwest tip of the country is a migration route for Fin Whales, Bryde's Whales, Sperm Whales, Killer Whales and Blue Whales during the months of November to April.  Head over to Yala National Park, which is one of Sri Lanka's biggest ecotourism destinations, and the most heavily populated areas for leopards in the world.  You can also expect to see monkeys, elephants, deer and many different kinds of birds, reptiles, and insects.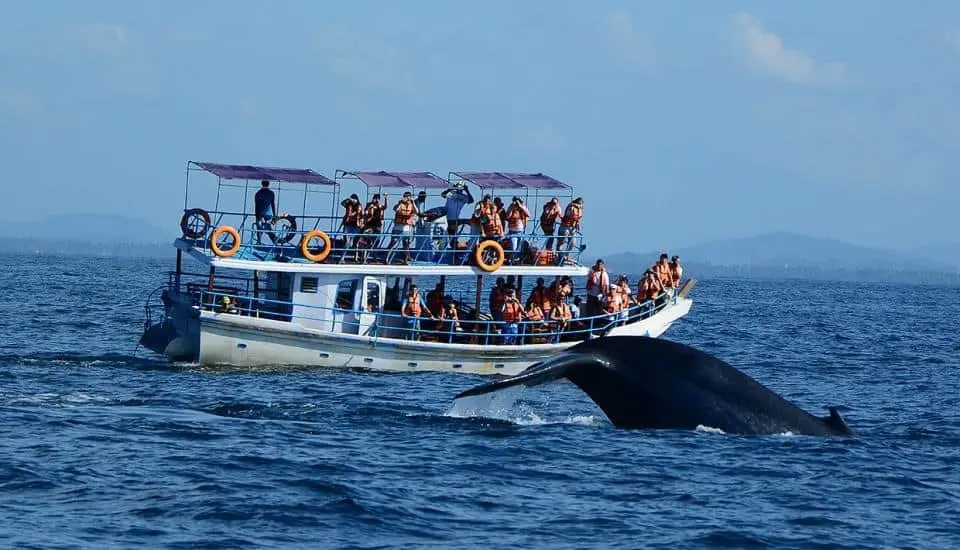 Tanzania
Tanzania is a country in Africa and it is the home of the Serengeti.  Every early spring the Great Migration begins and thousands of Zebras, Wildebeests, and a myriad of other animals and birds head off in search of food, water, and breeding grounds. Take a luxury safari and get a front row seat to watch this annual cycle of life unfold.
South Africa
South Africa is a fabulous place to experience the thrill of seeing the big five in their natural habitat.  The big five are the lion, elephant, wild buffalo, rhinoceros, and the leopard.  There are plenty of tour operators that offer different levels of accommodation from everything from tents to five star villas where you rest after a day spent following the lives of the animals.
The Galapagos Islands
The Galapagos Islands are an archipelago formed by volcanic activity off the coast of Ecuador and there are several varieties of plants and animals that are found nowhere else in the world. This is where Charles Darwin developed his theory of evolution and you can visit the island of Santa Cruz to see the Charles Darwin Research Station where they still continue his work today.  You can also visit giant tortoises that are more than one hundred years old, snorkel off the coast and see iguanas that have gills, or go bird watching and see the many varieties of birds that call these islands home. Visit Nature Galapagos for more information on planning your trip.