Road trips are one of the best ways to really experience a country. As you navigate your way through the city streets and out to the sprawling countryside, you will be offered a unique glimpse into the life of the locals.
Being on the road offers you the opportunity to be flexible – this means that your adventure can progress exactly the way that you want it to rather than being dictated by strict bus, train or plane timetables. Planning a successful road trip is not all about finding the cheapest car hire; here are a few things to consider making sure that your road trip ranks up there with the greats.
1 – Choose a companion wisely
When you bear in mind that you are going to be with this person/persons for an extended period of time, unless you are a glutton for punishment, it's wise to go with someone who you already know and like.   Someone to share the driving and have a laugh with at the same time.  A car with little space and air thick with the hassle of reading a map is not an environment conducive to forming new friendships.  It can strengthen them however.
2 – Soundtrack
This is potentially the most important factor of them all. Get this ingredient right and each and every passenger will be in high spirits. This is also your chance to revive the mix-tape. Get creative, shock people with your choices and most importantly, make sure that your iPod is fully charged.  Wind the windows down and sing along.  A good soundtrack will make every 50-mile detour seem like nothing more than minor blips on an otherwise unforgettable trip.
3 – Take it easy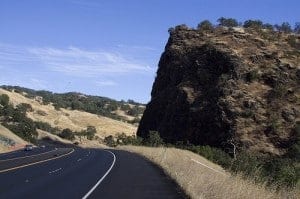 There's no rush – The beauty of a road trip is that how far and how fast you go depends entirely on you. It is best not to plan too strict an itinerary because you just never know what you might stumble across. Perhaps you will chance upon a deserted beach or pass by an intriguing road sign for a town you just have to explore. This is the best thing about a road trip, the sights, people and experiences that you didn't plan to meet which made your adventure just that little bit more special.
4 – Play some games
We're not suggesting that you spend your whole trip playing eye-spy but you should certainly have some fun planned for those moments when happiness levels are flagging and when you have to wake up early to get to your next destination. You can't have deep and meaningful conversations the whole time so grab a quiz book, play some word games and let your competitive streak shine through.
5 – Check your car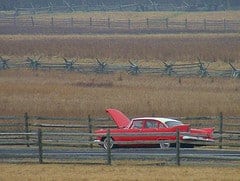 If you choose to hire a car, this will be taken care of for you but if you are enlisting the services of your old banger that does little else other than ferry you to the supermarket every Sunday, then you should get it checked before you set off.  Ensure you know the rules of the road in the country you are driving and get the appropriate car insurance.  Remember to keep a close eye on your water and oil levels and never wait until you are running on fumes to fill up your tank. In unfamiliar territory, you never know when you will next chance upon a petrol station – don't risk getting stranded.