Have you ever really studied the differences in price between flying from London, to flying from, say, East Midlands, Newcastle or any of the airports north of the border? Flights from Scotland tend to be much more expensive than flights heading out of the capital, in fact flights heading out of Gatwick tend to be cheaper than flights from anywhere else in the country!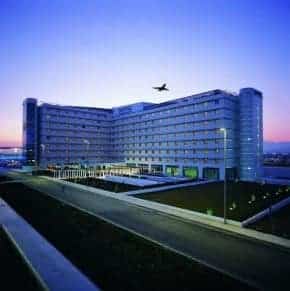 I tend to head to Manchester as my regular airport, simply because my nearer airport, East Midlands, tends to be overall more expensive for return flights, and when you add baggage onto the whole affair,it tends to get quite pricey.
My friend lives in Scotland, and she flies from Edinburgh airport simply because it's nearer, yet she pays extra for this privilege and often ends up travelling a considerable way, so she's tired and ratty by the time she even gets to the terminal!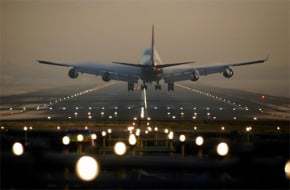 This is painting a rather depressing picture of air travel these days, but gone are the days you can get a return flight for around £150; these days it's more around the £280 mark! This is where we need to be clever and save money wherever we can. One way to do this is to travel indirect, which I'm attempting to do for the first time next month. I'm travelling to Dalaman in Turkey, but I'm going indirect via Istanbul from Gatwick. This has meant a coach down to London, but the flight price was around £150 less than the direct cost! I have a four hours' wait at Istanbul, but I figure I can easily sit and watch the world go by with a coffee and free wifi!
My poor friend, the one who has to travel miles to Edinburgh for an over-priced flight, was recently persuaded to add an extra day onto her break, for a very minimal price, and she stayed in one of the Edinburgh Airport Hotels for the night, before her indirect flight the following lunchtime. Flying indirect saved her money, but for the minimal cost of the hotel based at the airport, her stress levels were saved, and she maintains to this day that being calm and rested for the longer distance was hugely beneficial.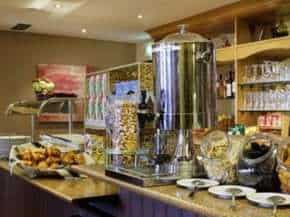 I guess you have to weigh up the pros and cons, but I can certainly see her point. It is through her experience I decided to try the indirect flying route, so let's hope it's as successful for me!
There are many hotels based on site at the major airports in the UK and on the whole, they're all great value for money, with many perks thrown in for good measure. Of course, like onsite and offsite hotels at theme parks, there are many approved nearby hotels with AirportHotels.com which my friend found very useful. These are often slightly cheaper, although you do have a little further to travel to the terminal. Again, weigh up what's best for you.

It will always be the case that flying from the capital tends to be cheaper, and at these large, bustling airports, the option of a hotel is certainly there too, with a wider range on offer, both onsite and off-site, such as hotels near Luton Airport, where short-haul destinations are the order of the day.
Whether you're forced to fly regionally, or heading to the capital, I'd really recommend looking at the indirect route of flying, with an added hotel to reduce the tiredness levels involved. If you can save money, that means more to spend in duty free!