Summer activities and events in New Zealand
This summer is shaping up to be an exciting one on the west coast of the South Island in New Zealand. As well as being a wonderful place to visit due to the beauty of the scenery, there is also a cornucopia of different events planned to entertain locals and visitors alike over the summer months.
Following the excitement of Christmas Day there are a number of events that will help keep the post-Christmas blues at bay.
Reefton
Reefton is a perfect place visit this summer holiday – the town looks set to be a hive of activity with the Reefton Summer Festival. After Christmas there are is a broad range of activities to choose from – on the 27th of December there is a treasure hunt planned, the 28th of December a Museum Open Day and a Family Fun Fair planned for the 29th at the King George Park band rotunda from 10.30am. The biggest racing day for Reefton is 30 December, with lots of entertainment for the family and great prizes on offer for Best Dressed Man, Woman, Couple and Child. There are loads of other interactive activities on the Festival programme such as the Heli Bike Kirwan Hill on 19 January which will be sure to delight thrill-seekers – get dropped off by helicopter and then hurtle down the Grade 5 hill.
For more information and a full list of Summer Festival events visit reefton.co.nz
Franz Josef events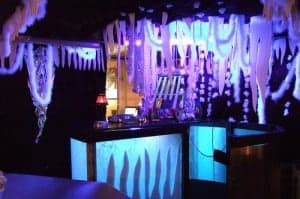 If you find some Franz Josef accommodation and are looking for Franz Josef activities, head along to the iconic Blue Ice Bar and check out the long list of entertainment they have on offer. Franz Josef will be humming on Friday 21 December with the Mayan End of Days Party. Head along to Blue Ice Bar and celebrate the end of times with a live DJ playing into the small hours. On Boxing Day Open Heart Circuitry is the headline act at Blue Ice, providing live electronica. 2013 will be welcomed to the sounds of Taos, a drum and bass duo from Christchurch, who are renowned for providing unforgettable stage performances.
Music festivals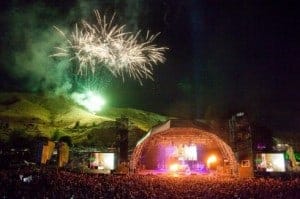 Another event which will herald in the new year is the annual Denial West Coast Bass Festival. Drum and bass enthusiasts flock in droves to Charleston near Westport each New Year's Eve to enjoy some mean beats amongst breathtaking scenery.
The Buller A & P Show in Westport on January 12 is set to be another fun family affair, with farmers showcasing their livestock, competitions, rides and plenty of delicious food.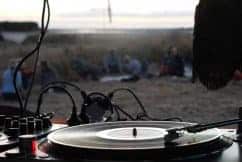 Another festival over the summer which is firmly in the spirit of the coast is the Karamea Music Festival. Back by popular demand for its second year, the festival will be staged over the weekend of February 17-19, 2013. Coordinated by Karamea Sound Machine, the aim of the festival was to promote music in Karamea while at the same time bring people from outside the community to the area. The festival has an amazing line-up of drum'n'bass and dubstep DJs.
Sporting events
Speaking of back by popular demand, another event which will be fun to partake in is the famous Buller Gorge Tube Race. Always a fun day out, the race involves gathering together a team, buying a tube at a cost of $40 and decorating it and sailing down the Buller Gorge from Whitecliffs Beach to Berlins' Beach. For more information contact Buller Retail. Of course, lifejackets are mandatory.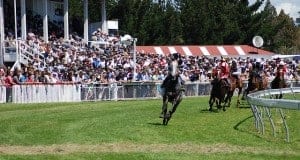 The Kumara Gold Nuggets horse race meeting on January 12 is one of the most popular events on the New Zealand racing events calendar. People travel from as far afield as Auckland to attend the affair and to enjoy the live music, activities and totes. The meeting is held at the Kumara Racing Track and guests are invited to take their own food and drink.
Whatever you're interested in doing this summer, New Zealand's West Coast has something to offer so book your trip and get started today!
Try these travel itineraries