The Edinburgh Fringe is something I've been keen to experience for many years now so when Microsoft Lumia invited me to spend 2 days at the festival testing out their Nokia Lumia 930 Windows phone, I jumped at the chance! Edinburgh is a place I love to visit but nothing is more exciting there than checking out some comedy at the fringe fest, as the world's best artists descend on the Scottish city.
My challenge was to use nothing but the Nokia Lumia 930 to book my travel, hotel and show tickets. Find my way up to Scotland and get around Edinburgh too. Plus taking photos, video and sharing my experience online via social networks. It was an uneasy feeling leaving my laptop behind and relying solely on a smartphone. So how easy would my weekend at the festival be? Will the phone make my life easier?  Lets find out!
Booking my trip
Before I could set off on my trip I had to book a few things first. Travel to Edinburgh, a hotel in a decent location and some shows too. The festival is busy time for Edinburgh so I was keen to see exactly what I could get. I used Window's voice assistant Cortana. I asked Cortana to "Find me luxury hotels in Edinburgh" think that this would probably be the best bet to find hotels in the centre. I'm sure its not Cortana's fault but a lot of the entries were for Travelodge hotels, definitely not luxury but asking for "5 star hotels" did a better job. This actually shows hotels that are rated with 5 stars on services like Yelp, rather than stars that are officially luxury 5 star accommodation. Never-the-less this helped me discover the Mercure hotel which was very central, amazing views and a decent price too.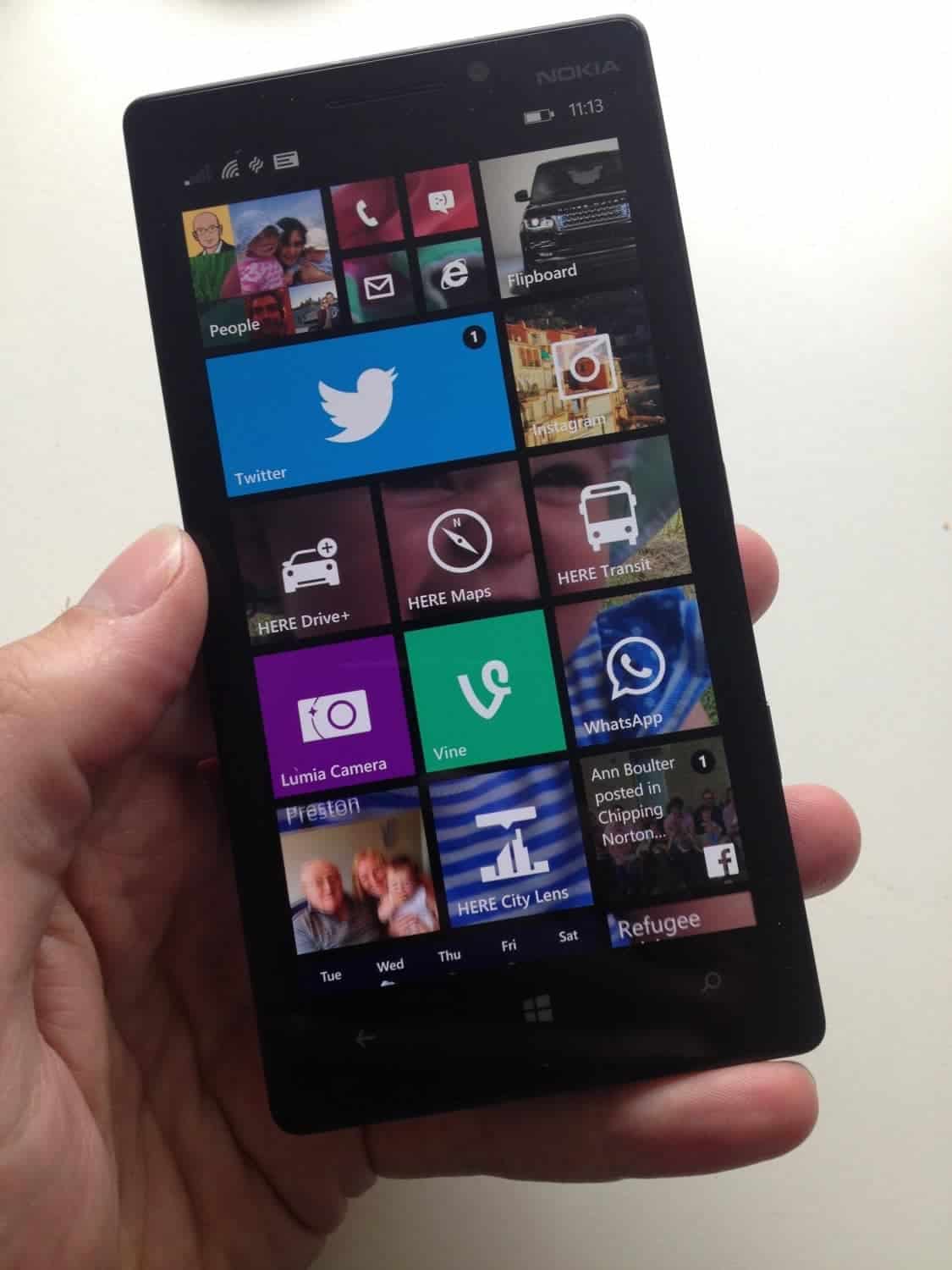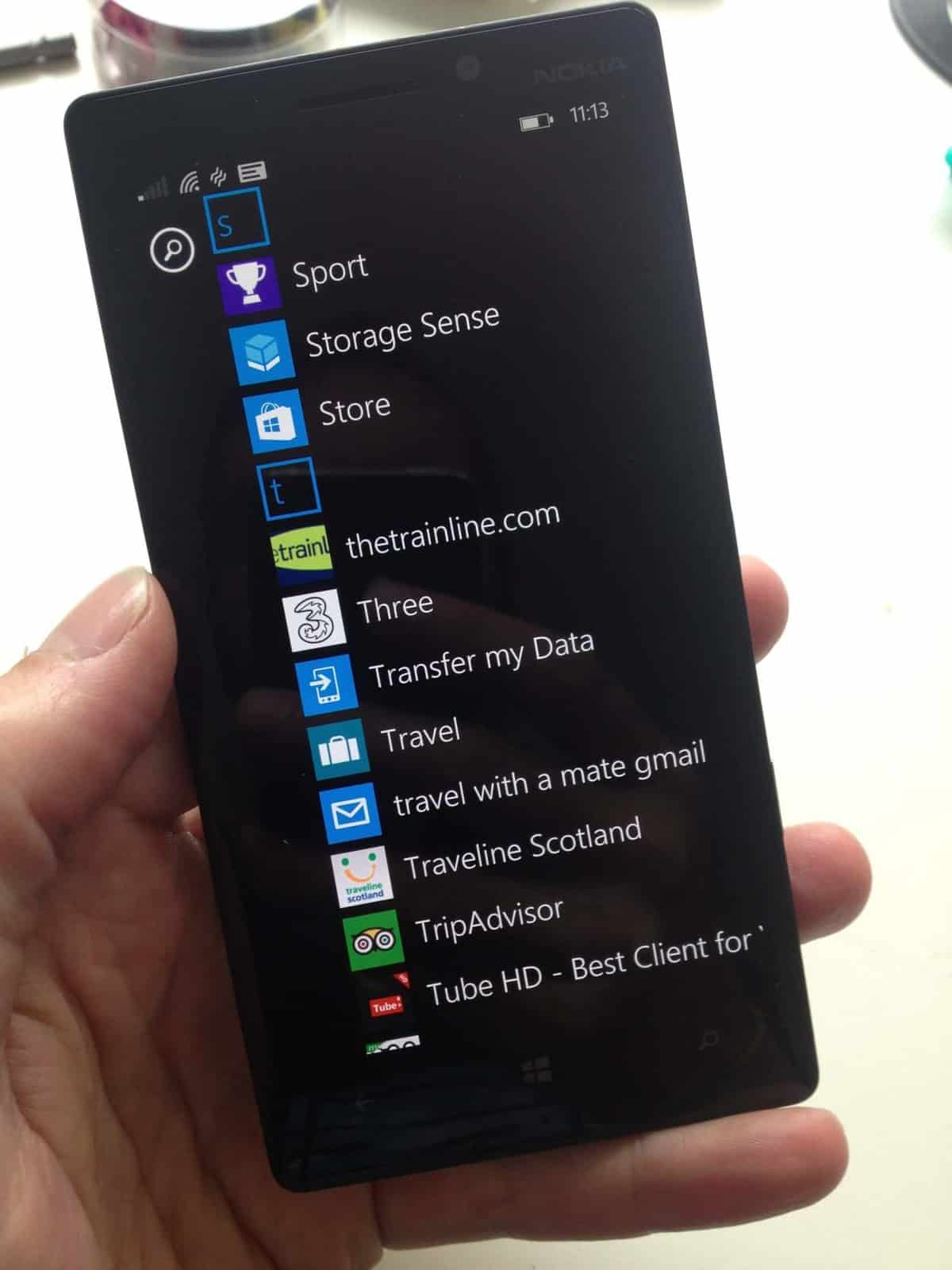 I installed a few apps to find the best way to get to Edinburgh, either by train or plane. Edinburgh has a wonderfully central train station so it made sense to travel this way. Its actually slightly cheaper and quicker than waiting around for planes to take off. I found the apps to be a bit fiddly as the Windows app format is fairly strict and different to what I'm used to.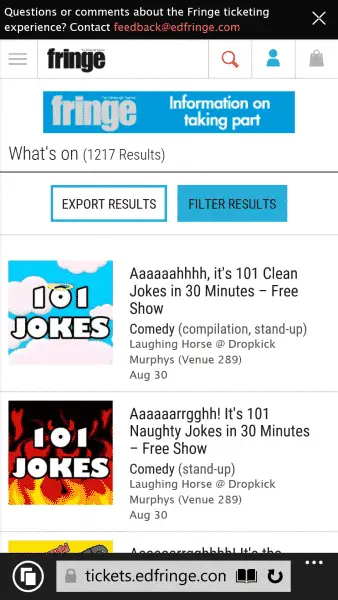 Next was the shows and for this I'd be using the internet browser on the phone. Browsing the EdFridge.com website for stand up shows. I love stand up comedy gigs and there is no better place to see some of the greatest comedians in the world than the Edinburgh Fringe! Their website rather annoyingly listed acts in alphabetical order so it took me a while to browse all 87 pages! Worth it though as I found so many shows I wanted to see. I finally settled on 4 shows over 2 days and checkout was easy. I was all set for my weekend in Edinburgh! Using a phone to book everything is definitely not as quick as booking with a laptop but the convenience of booking whenever and wherever is definitely handy
Getting there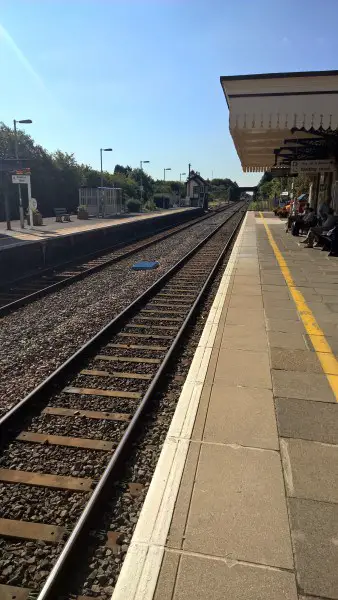 When the big day arrived I was keen to see exactly how much I could rely on just my phone. As a blogger I'm used to taking all sorts of tech gadgets with me on my travels. DSLR camera, laptop, tripods and card readers, but this time I was just taking a smartphone and clothes! Quite an odd experience for me. The one piece of extra tech I took with me was a USB phone charger as I wasn't sure the battery would last.
I put the Lumia 930 through the usual challenge of getting from A to B. Only this time there would 4 trains, a 15 minute walk between stations in Birmingham and the usual tweeting, instagraming, checking emails and talking to colleagues on messenger. The map service came in handy when I got to Birmingham although doesn't work too well with so many buildings in the way of the GPS satellite signals. Still I got to my next train just in time for it to leave. While the phone is fast with everything loading well and the 4G data doing its job, the battery took a hit in no time at all. From fully charged when I left my house, it was entirely flat by the time I'd reached Birmingham New Street.  I was really glad I bought my USB charger and topped the phone back up so I could continue using it.
The journey went pretty smoothly and I was soon pulling in to Edinburgh Waverley station for the festival!
Getting around Edinburgh
Edinburgh is such a beautiful city, one of the prettiest city centres you'll ever see. Sitting in a natural valley with steep sides and amazing grand architecture in all directions. Its highly photogenic and the balcony of my hotel was the perfect place to take a few photos with the camera too. I have to say the quality was quite staggering for a smartphone. Lumia phones have always excelled at this and the display is arguably the best on any smartphone at the moment. I even compared it to the iPhone 6 and it was definitely markedly crisper. It made a lot of my photos look exceptional, especially considering it was from a phone that easily fits in my pocket.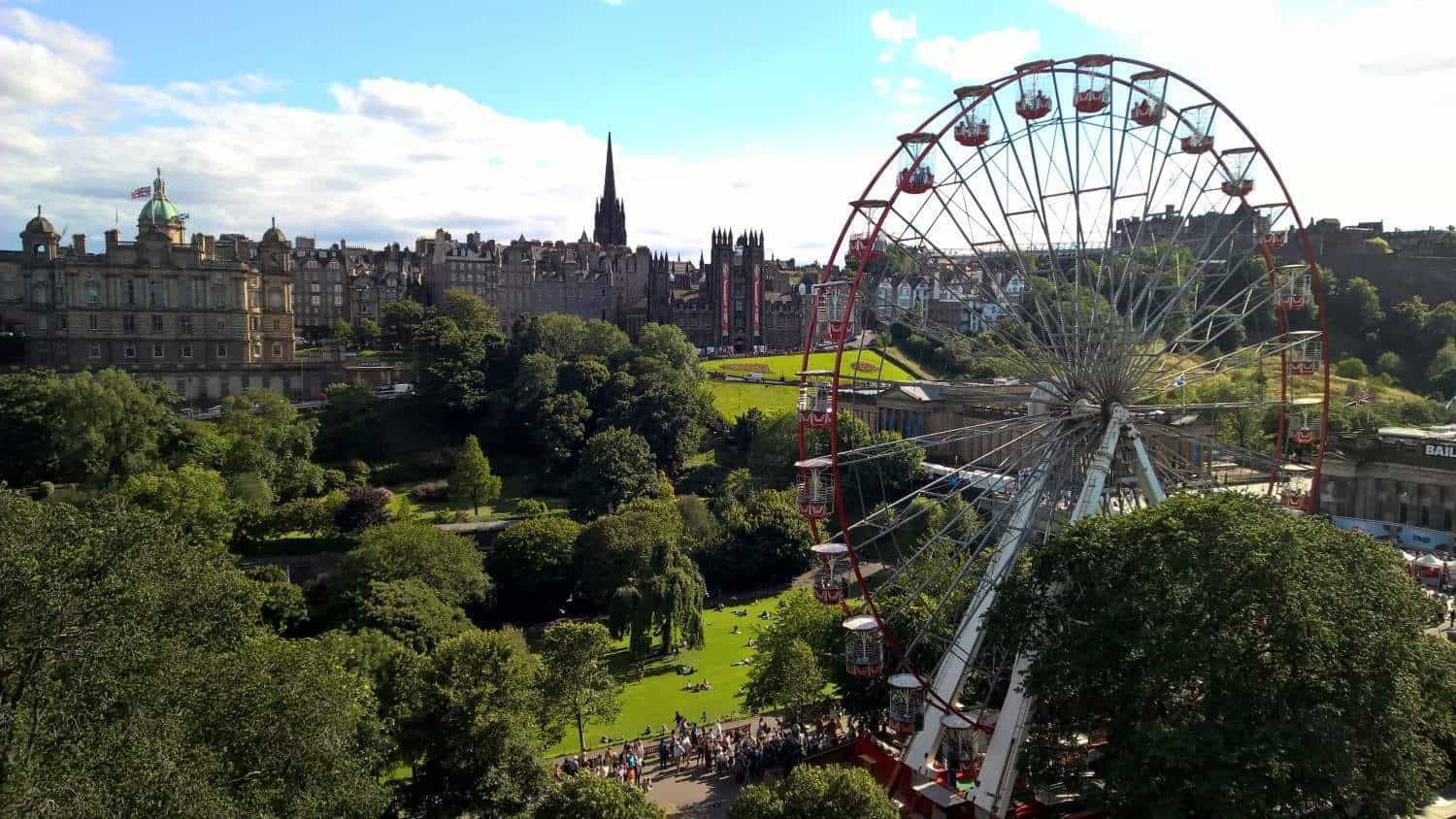 Getting around Edinburgh involves navigating the various alleyways, twisting streets up the sides of the valley, leading to all sorts of Edinburgh venues dotted across the city. The GPS and "Here" map worked well in the more open city streets of Edinburgh and I had no trouble finding all of the venues. The Stand, a famous stand-up comedy club in Edinburgh and the Assembly Halls, not to be confused with various other "assembly" venues across the city. And of course the all important box office to pick up my tickets. During the Edinburgh festival there's so much going on out in the streets too. Bands playing, performances happening everywhere, buskers and dancers, people touting for shows. I had my Lumia 930 out a lot of the time taking photos and video as I wandered the streets.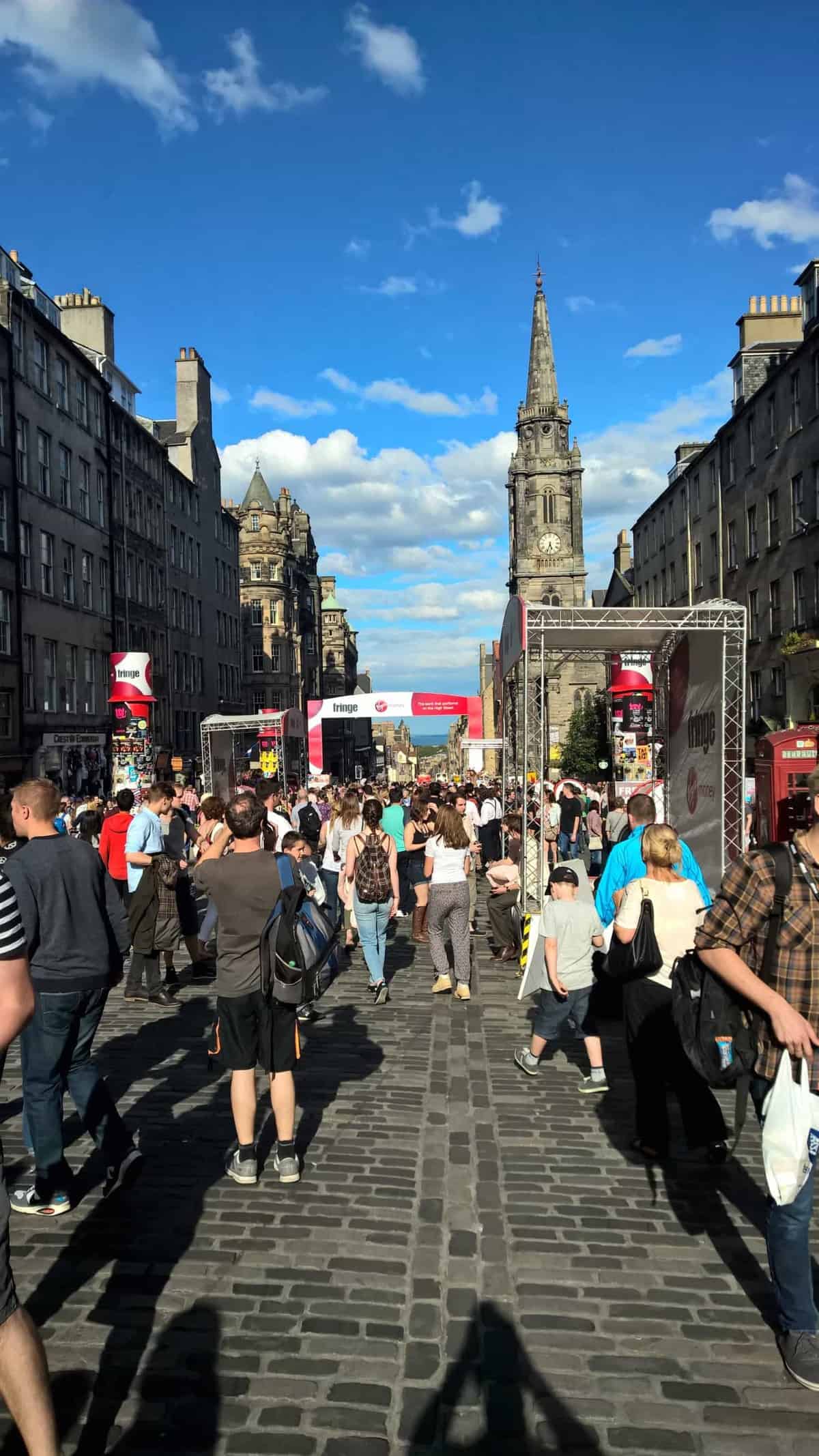 Fringe shows and highlights
With so much on offer its hard to fit it all in so its important to have a plan of action when at the Edinburgh Fringe Festival. There's plenty happening in parks as well and tickets available when you show up. I had the pleasure of seeing Milton Jones, a man with so many gags in his show its literally impossible to remember any of them! I also so one of my favourite surreal comedians Tony Law playing a 1pm slot to a packed venue. It was definitely unusual watching stand up comedy and enjoying a drink at 1pm but with so much to see and do I was keen to cram in as much as I could. Northerner and self confessed dull-man Alun Cochrane was on in the early evening at the famous Stand comedy club. A brilliant set and an amazing little venue thats well worth a visit if you're ever in Edinburgh. Last but definitely not least was the truly side splitting-ly funny Jason Byrne who had a sell out crowd at the Assembly Halls roaring with laughter. Ed Fringe shows are so different to normal stand up shows as there's always a lot of references to the unique-ness of the festival. the surreal experience of the world's comedians descending on Edinburgh for a month and taking over the place.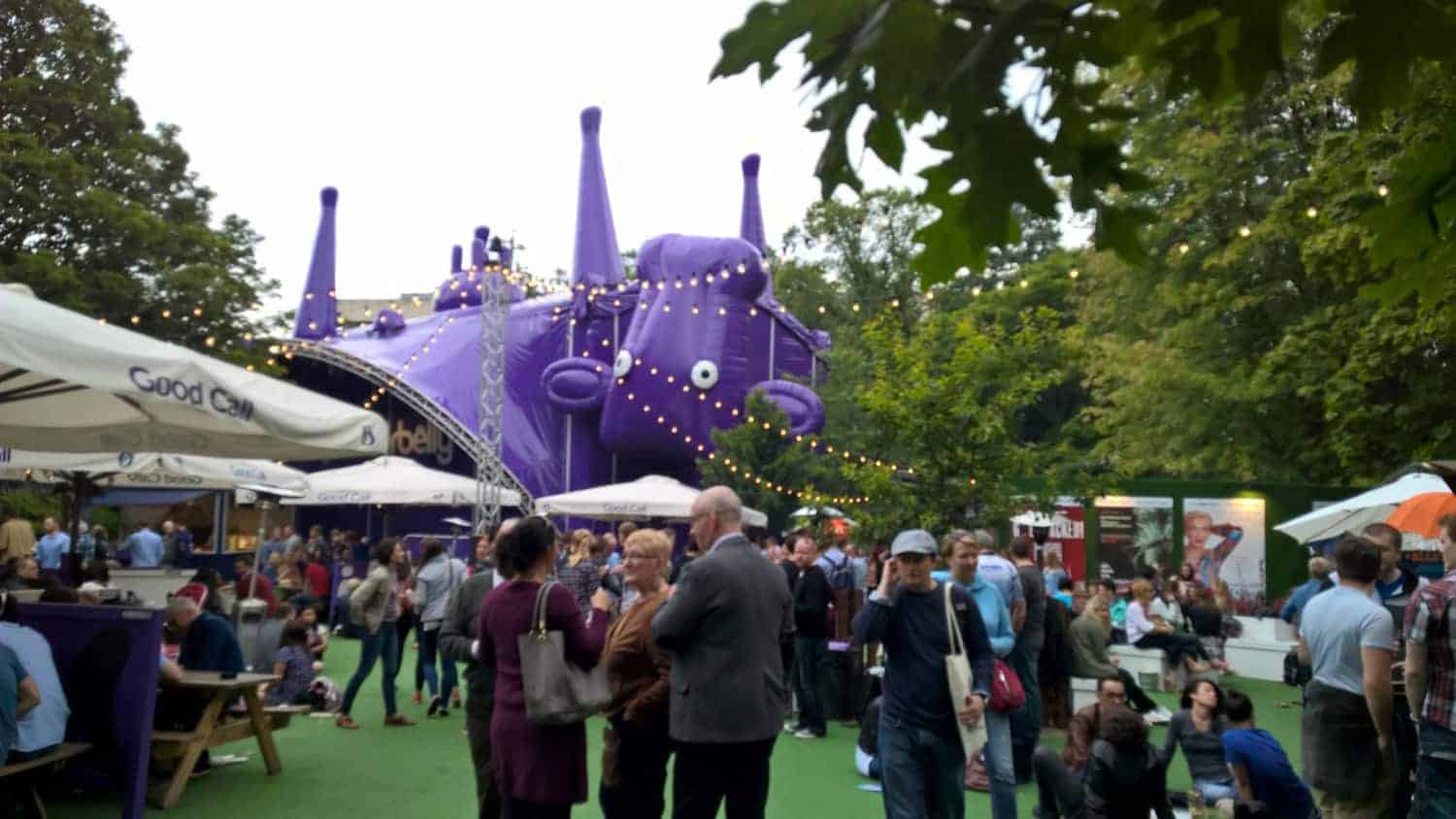 In between these shows I explored the streets of Edinburgh with my Lumia 930. The maps always handy and searching for bars and cafes too. Most of the squares and parks are completely taken over during the festival and I visited the Underbelly, a giant upside-down purple cow, very surreal sight! Its one of many extra venues built especially for the festival and was a great spot for some tasty festival food and drinks too. There's a real buzz all over the city, punctuated by the traditional Military Tattoo happening at Edinburgh Castle every night as well with fireworks and parades.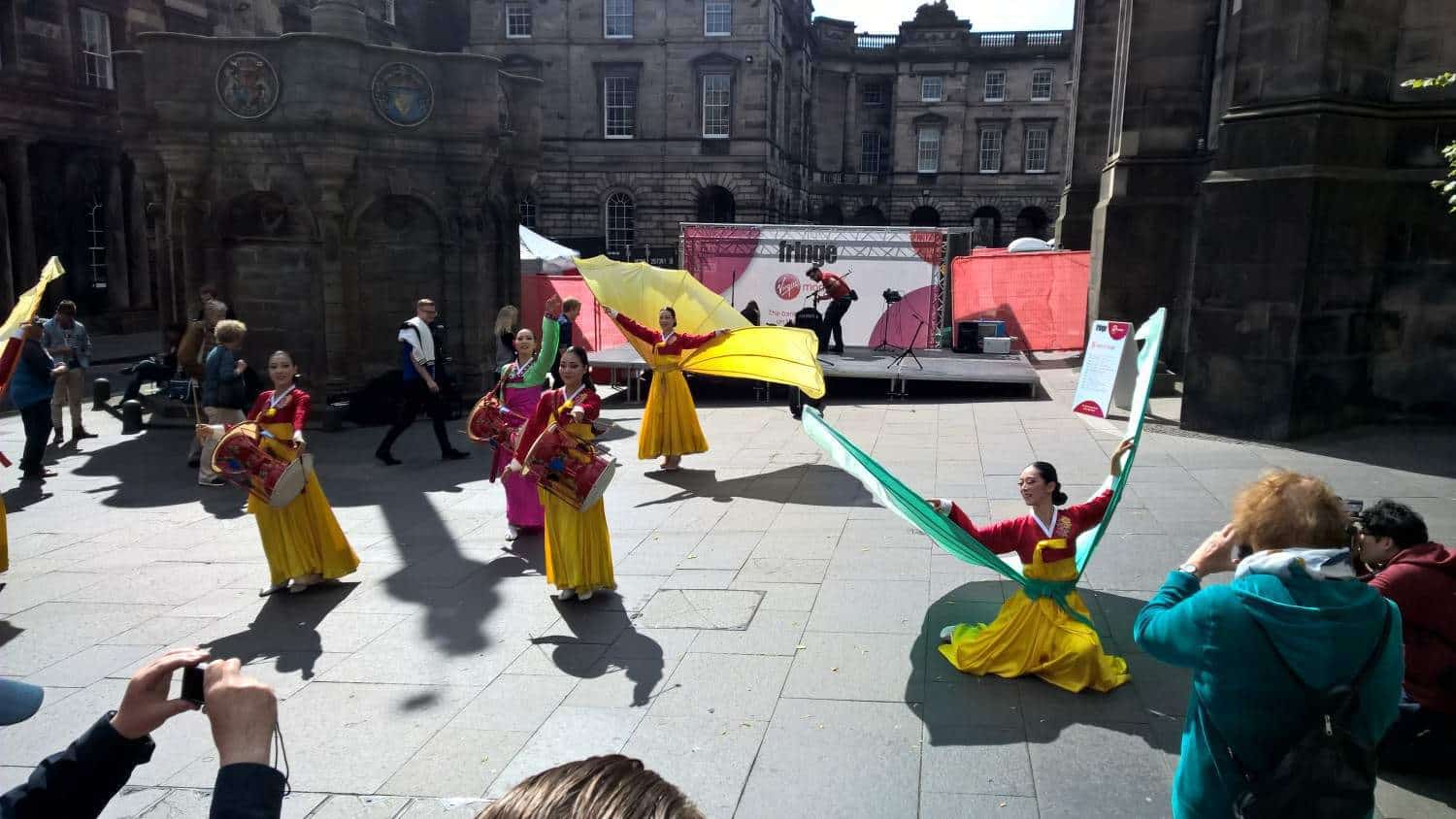 The famous "Royal Mile" high street is the centre of much of the busking and street performances. A number of sponsored stages along the street with mini shows and plenty of people handing out flyers. Its easy to get caught up here for hours and a great place to start as you'll be handed hundreds of flyers, its also where the box office is too, very handy!
The days are exhausting thanks to all the walking up and down hills, the performances on offer are surreal, funny and occasionally disturbing, like the "taxidermy puppet show" which I sadly didn't get to see. I did see two performers on the royal mile acting out a little scene with the skins of squirrels. Yes there's something for everyone at the Edinburgh Fringe Festival!
How the phone performed
The Lumia 930 performed pretty well most of the time although I have to say the battery life was surprisingly bad considering its a new phone. Of course I used it a fair amount but compared to other new smartphones it definitely eats its way through battery life a lot quicker. I was lucky I had my USB charger with me to keep it from running out before the end of the day. The user interface is pretty boring compared to its competitors. Just text on white or black backgrounds, but the gestures and smooth scrolling over everything made it feel solid and easy to navigate. Unfortunately I had a number of in-built apps crash on me which surprised me. The sat nav app "Here drive" crashed while driving once which meant I had to completely re-enter my route. The Facebook app often crashed repeatedly and while tethering the phone on the train it would entirely reboot with a "goodbye" message on the screen each time. This made it feel less reliable than I would have liked but most of the time it didn't let me down.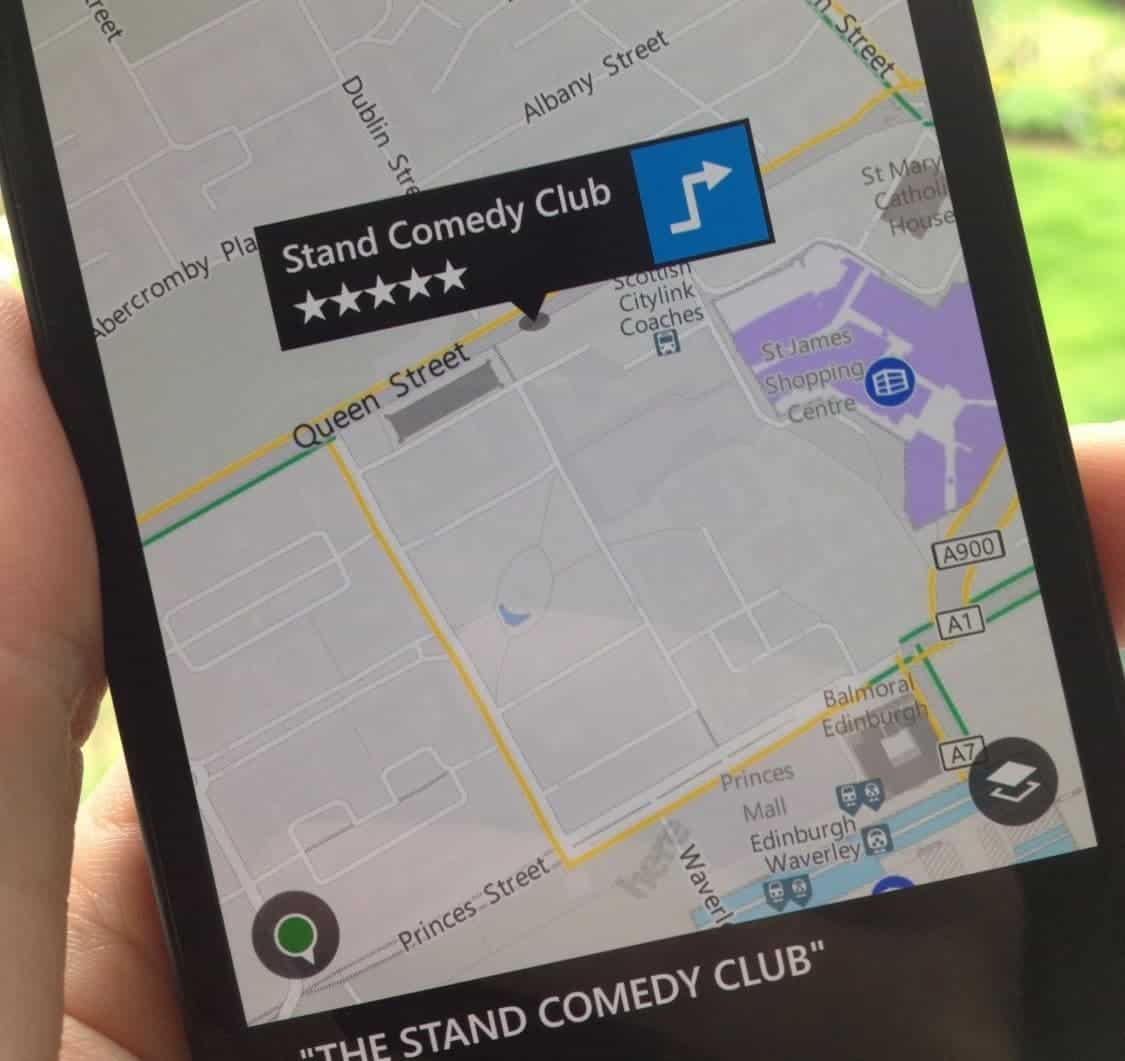 Cortana works well as a virtual assistant. While they boast it can do things other voice assistants like Siri and Google Now can't do, I'd say it was still about as useful. Much of its responses were actually just internet search results so it really felt like just a way to quickly browse the internet rather than taking over tasks i'd have to do manually.
Camera
The camera is really the highlight of this phone. It performed brilliantly in all lighting conditions and both video and photos looked amazing on its screen. The camera trigger action is quite delayed though so it wasn't too great at action shots with knife juggling, unicycle riding buskers, but other than it took very good shots for a smartphone.
The biggest issue at the moment is compatibility with the things I use and want on this phone. The app store is growing in numbers but there are a fair few every day apps that are missing. I'm sure this will improve with time but it was frustrating to find the apps I wanted are yet to be developed for this platform. Also I discovered that Google Docs isn't compatible with the Windows Phone internet browser. I full understand both of the issue I have are more related to 3rd party developers rather than Microsoft but as an end user it was frustrating.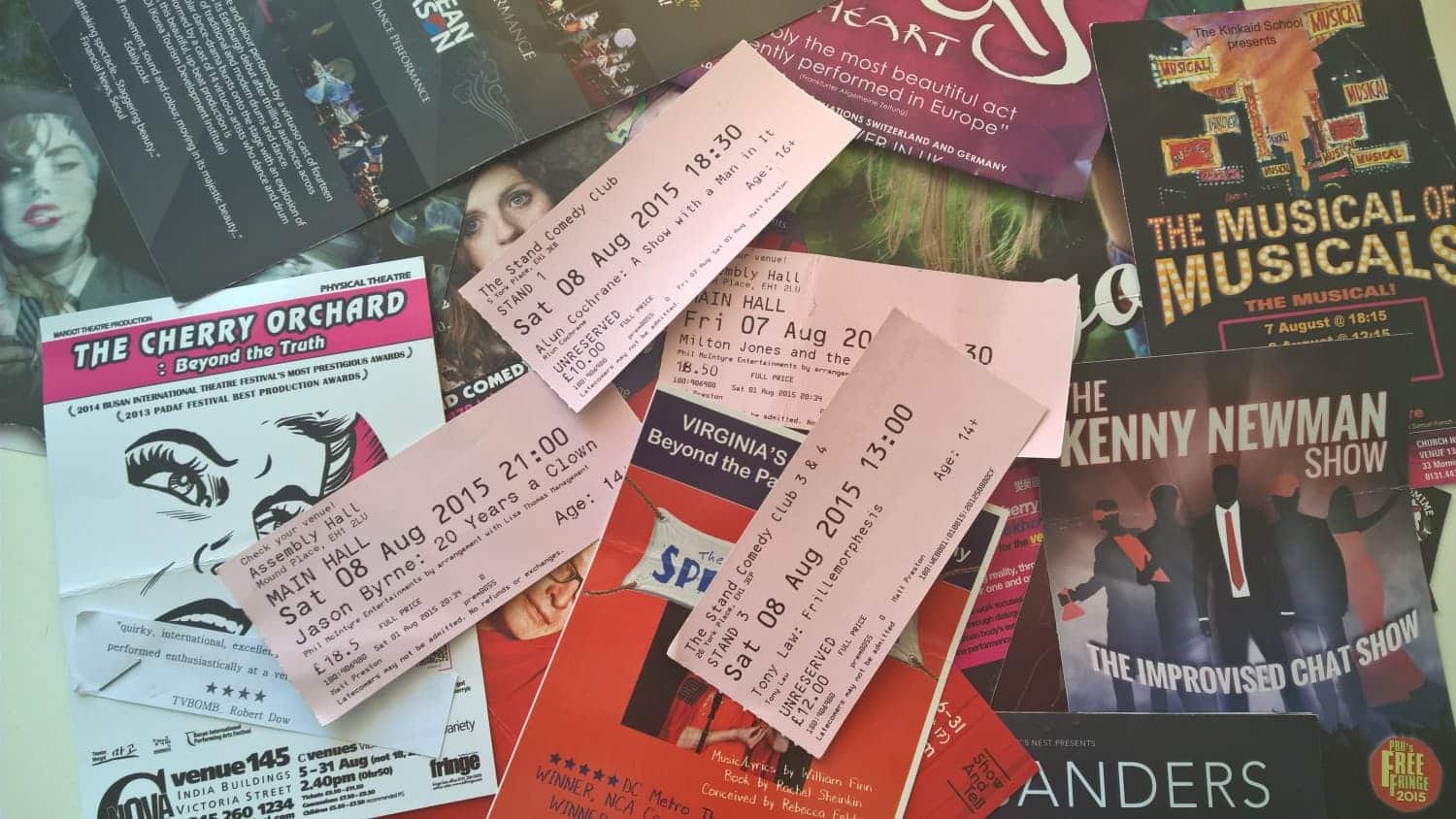 For the most part the phone was solid, fast and worked well. The camera quality is probably the best I've seen on any smartphone and most of the apps performed well when I needed them. I'm happy to report I survived with just my Nokia Lumia 930 for the whole Edinburgh Festival weekend, bought everything I needed and navigated my way around this beautiful city. It was amazing to finally go to the Ed Fringe, something I've wanted to do for many years and a city I highly recommend visiting especially in August when the festival is on.
With thanks to Microsoft Lumia for setting me this challenge. You can find out more about the Nokia Lumia 930 here.
Instagram photos from the Nokia Lumia 930