6 amazing places to visit in Norway
6) Traena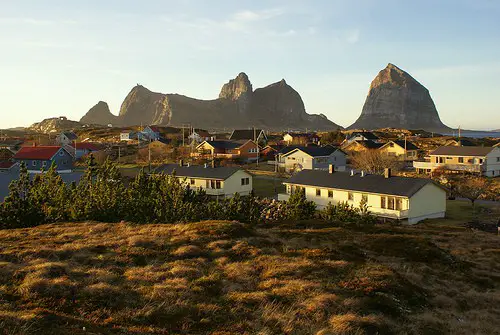 And then there is Traena! Traena is a small island off the Norwegian north-west coast.
There is only a small fishermen village on the island. It's one of the most unknown places on the planet, but in summer, for a weekend, it becomes the center of the music world! A music festival is held every year in July. Musicians from all over the world, but mainly Scandinavia, come here to play their music surrounded by the most beautiful scenery.
The main concerts are held inside a cave, on the top of the highest peak of the island. You have to go all the way up there if you want to attend the concerts and inside the cave the acoustics are faboulous. In the village there isn't enough space to accommodate all of the visitors of that weekend so events are held all over town, from the gym to the church and the school to the pub. They all host concerts, meetings and conferences about music, books or photography and the entire island becomes one big campsite. You can place your tent wherever you want with some fantastic views. The fishermen bring you from one isle to another and you are surrounded by the majestic power of the place. Last but not least you are there to enjoy one of the smallest music festivals in the world! It sounds great! It is unique! I will keep you updated about this great adventure as I will be attending this summer!
Check out our 6 amazing place to visit in Norway
Try these travel itineraries