6 amazing places to visit in Norway
2) Ålesund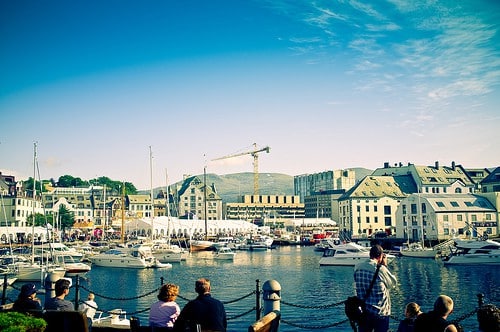 Ålesund is one of those cities that people like to call "The Venice of the North", due more to the atmosphere that they can recall rather than the real resemblance to the original. Ålesund is indeed a sweet beautiful place, half way between Bergen and Trondheim. Downtown, along the fjord, you can see the majestic Hurtigruten, a Postal boat heading back from the North Pole, as it greets the town at its arrival in the harbour.
Ålesund's beauty is due to the misfortunate fire in 1904 which all but destroyed the city. This sad event attracted all the brightest architects to rebuild it and so it happened that many of the best young Nordic architects recreated this wonderful town in Art Neuveau style.
Spectacular views
From the high peaks of the Sunnmøre Alps surrounding the town, you can enjoy a spectacular view of the entire town and of the fjord. The town at your feet looks almost unreal, with its myriad of turrets, spires and beautiful ornamentation that give it its distinctive character like something from a fairytale.
Geiranger fjord
From Ålesund you can catch one of the boats sightseeing the Geiranger fjord, one of the most impressive and beautiful fjords in the whole of Norway. Once in a while a special algae starts to grow colouring the water a spectacular green colour. If you are lucky enough to be there at this time you will be able to see waterfalls falling into these gorgeous green waters.
Check out the next amazing place to visit in Norway
Try these travel itineraries